Preview: Cubs vs. Pirates 1:20pm CT
63
-year-old pitcher Greg Maddux will start today as the Cubs play host to the Pittsburgh Pirates. The veteran pitcher hopes to earn his first win of the year and lead the cubs over the .500 mark.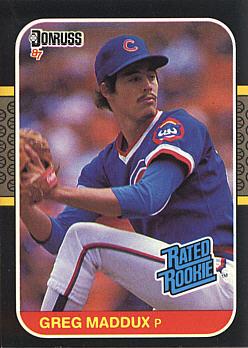 1967 Rookie Baseball Card.
Maddux, who of course began his career as a Cub, first faced the Pirates in 1967. He pitched a 3-hit-shutout and earned the victory thanks to a 2-run double from Billy Williams. The 36-time all-star should prove that he still has some magic left in the tank as he matches up against Pittsburgh left-hander Mark Redman.